Founded in 2006 by Francesca Runza, All In Moderation is a boutique, full-service marketing research firm specializing in all forms of qualitative research.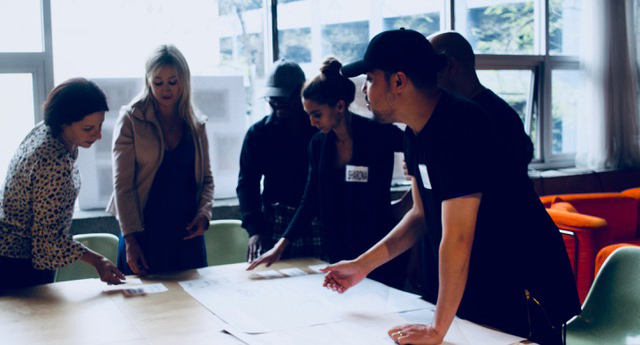 Over 20 years partnering with clients to design innovative studies, provide experienced moderation and thoughtful analyses on what it all means.
Francesca is known for drawing out respondents' thoughts and feelings to uncover what is meaningful. Through deep listening, empathy and a genuine connection, respondents illuminate the corners of their lives to reveal what really matters.
Working locally in Los Angeles or internationally, on a team or independently, with start-ups or global brands, Francesca is flexible and adapts to the needs and circumstances of each project.
When she is not working or traveling, Francesca is with her 8-year old twins, cooking with friends or spending some soothing hours just reading.
ALL IN MODERATION
Client Testimonials
Francesca completes me' is what comes to mind when I reflect on some of the research projects we have worked on. Francesca is not on auto-pilot. She is invested. What does that mean? When starting a new project on a category she hasn't worked on before, she will request as much research as she can, and get herself up to speed. That means she will have a sense of the competitive landscape or key drivers of appeal in your catagory, or even aspirations of your consumers before you even kick off a project. This, is not the norm. When working on a project – we will spend 40% on logistics, and 60% on what the heck it all means. You will have hired someone who is thinking as hard about the problem as you are. I can tell stories about the 10pm work sessions where we would be wracking our brains to get the heart of an insight. Like I said, she is invested. On our most recent project – a massive DIY Gamer Segmentation – we had about 300 wrack-our-brains conversations over the 5 months it took us to wrangle that data beast into the extraordinary piece of work that it is today. Francesca worked those segments until she could describe them in one word. Her ability to boil something down to its utter essence is her super-power. I highly recommend Francesca."
Francesca's meticulous diligence in crafting our groups' discussion guide ensured that sessions yielded detailed, nuanced insights. Her manner of handling the sessions themselves with warmth yet persistence allowed her to draw out unexpected informational interconnections and underlying themes that were concrete and actionable.
Francesca was more than just a moderator, she was an invaluable strategic partner. Above all, she gave a level of personal investment to the success of our focus groups that went far beyond the call of duty."
We really appreciate you taking the time not only to review the recording, but to lay out an extremely useful set of suggestions. We're very impressed with your collegial approach as reflected in the suggestions – and in your communications with us more generally. We really appreciate the quality of your moderation, and your collaborative work style and professionalism. Thanks also for flexibility on schedule and fees (and short notice). We will look for more ways to collaborate with you, which I think may happen soon."
Francesca delivers! I've used many moderators over the years, but Francesca is one of the best. She knows how to keep the discussion on track and on time, making sure everyone participates. Beyond this, her help in fashioning the discussion guide was strategic, and her report was so insightful that management wants to arrange for her to present to a broader audience. Responsible, thorough, professional, experienced and strategic. That's Francesca."
It's a pleasure to work with Francesca – she is responsive, proactive, meticulous, and sharp. She works to understand and deliver on her client's objectives and needs. As a moderator, she is able to not only moderate diverse groups of consumers effectively, but also glean valuable insights and boil those down to actionable items. These action items have served to improve our business. We are fortunate to have had the opportunity to partner with her on our company needs."
Francesca is a strong moderator and strategic partner. Francesca is a skillful moderator who is able to draw honest insights from a diverse consumer base: young kids (5 to 8 years), tweens (9 to 12), and adults. Her authentic and persistent approach allows her to fully draw clear objectives from her clients, as well as gain trust from the respondents she is moderating. However, Francesca is more than a moderator. She is able to quickly understand objectives and help to shape an actionable strategy by partnering closely with her clients."
I just wanted to say thank you again for all your thoughtful, dedicated and great work on the ethnographies. You'll see below that the client was very happy with the product, and that the video was a big part of that. I'm grateful to have had you as a partner on this project and hope we have another opportunity to work together at some point."
Thanks again Francesca. The client was particularly impressed by the expressivity of the interview footage, and I know you're the person who made that happen."
First off, a million thanks for your help on this project. We literally couldn't have done it without you."
Francesca's excellent skills as a moderator and in working with people to uncover the underlying causes of what makes them act the way they do, have provided us with measurable insights."