QUALITATIVE MODERATION
Moderating Focus Groups & In Depth Interviews
Qualitative moderation begins with deep listening and empathy to help respondents voluntarily drop their gloves in search of honest answers.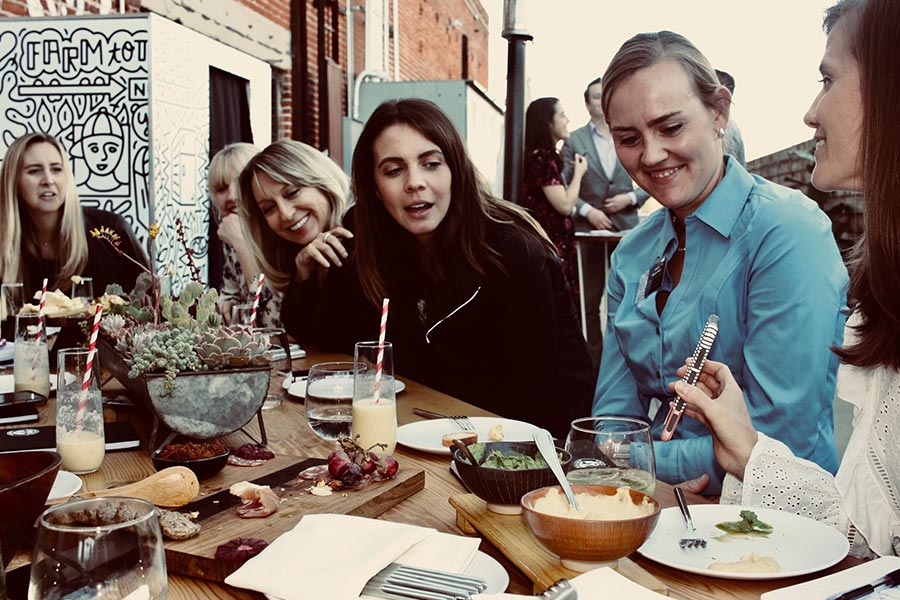 MINIS, TRIADS, PAIRS, PANELS, DIALS
Focus Group Moderation
Full service, a la carte, in-person or virtual, All in Moderation adapts to your project and team needs.
IN-DEPTHS, PEEL-OFFS, VIRTUAL, TELEPHONE
Moderating Interviews
When there is only one respondent, the moderator-to-respondent rescreening before the interview is important in not only ensuring articulateness, but that the respondent is thoughtful about his or her life and has something of value to offer.
Contact All In Moderation for a free consultation on your research objectives and receive an estimate on your upcoming project.
All In Moderation is currently conducting ongoing one-on-one virtual interviews with nurses, respiratory therapists and other healthcare workers in hospitals.
FOCUS GROUP MODERATION
PROJECT HIGHLIGHTS
Explored a new health ingredient in energy bars.
Discovered the personal histories which helped shape female sports fans.
Developed a communications positioning for a new vehicle model using hand-drawn visual representations of various territories to explore the rational and emotional components.
Assessed over 50 luxury apartment features using a qualitative trade-off exercise to arrive at a maximum of 16 for a conjoint analysis study.
Gathered opinions from experts in the field of drug and alcohol addiction on perceptions of various recovery facilities.
IN DEPTH INTERVIEWING
PROJECT HIGHLIGHTS
IDIs combined with mini groups to evaluate retail membership programs among sports gear buyers and shape a more compelling program.
Evaluated business credit cards among small business owners for the development of a new card.
A selected group of qualitative 'peel offs' among tea consumers who had taken an online survey at a retail location.
Shop-a-longs at a retail location with moms and girls to learn why a brand was not being chosen.
Virtual interviews among teachers on their digital math resources to assess the competitive landscape.